ICOMOS ISC20C
Recent Meetings & Events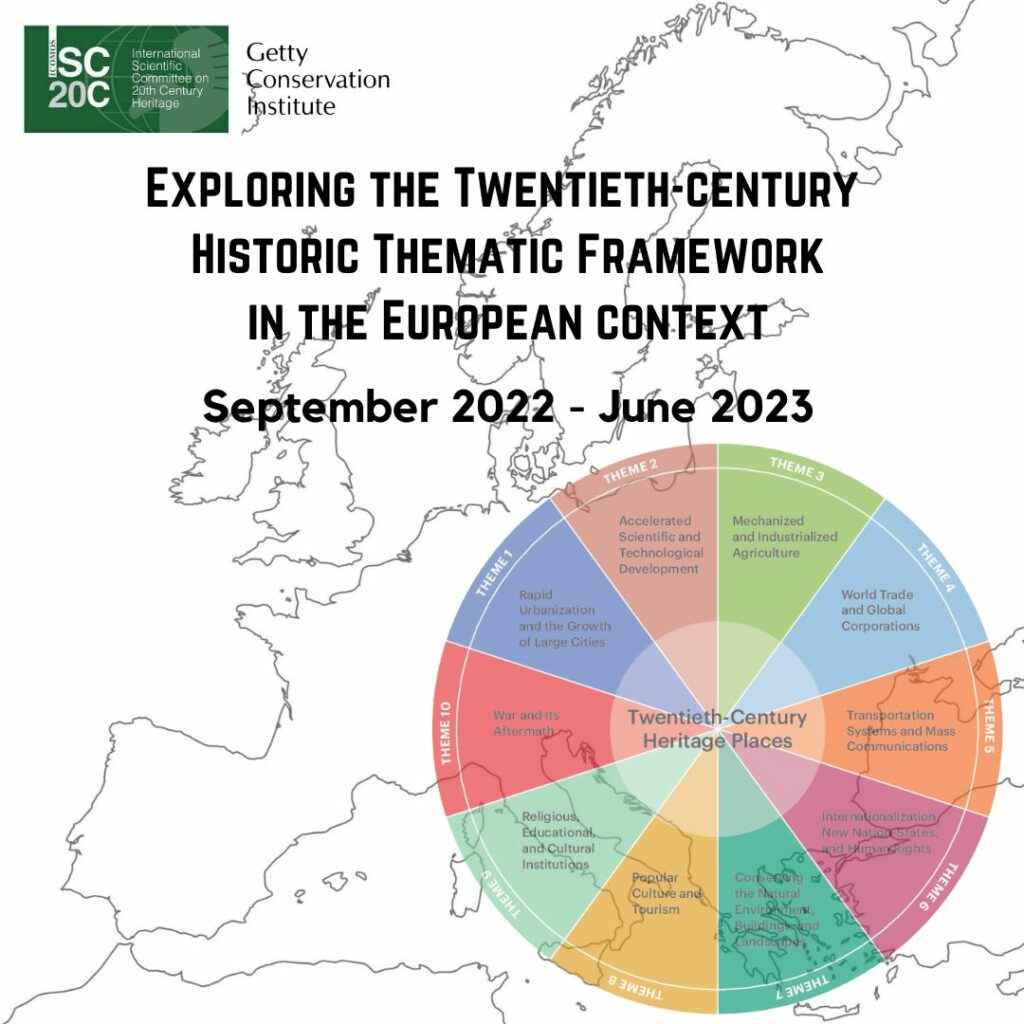 Exploring the Twentieth-century Historic Thematic Framework in a European context
Following the publication in December 2020 of the Twentieth-century Historic Thematic Framework, ISC20C presents and discusses the framework in a series of regional seminars. The European seminar totals five seminars, starting with an online introductory seminar on 14th October  2022.
The seminars are open to all members and non-members in all ICOMOS regions.
Click here to read the program and follow the updates on dates, how to join and other information.
We hope you will join us.