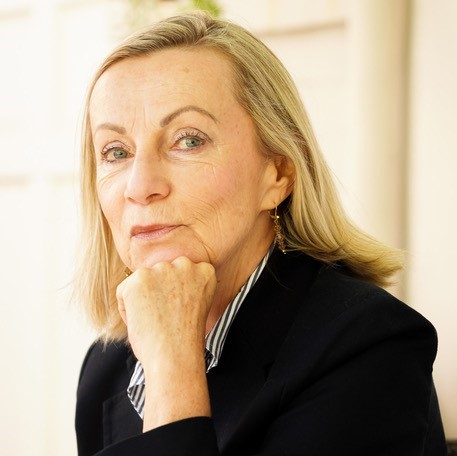 Living in Cape Town, Laura qualified as an architect at the University of Cape Town and now specializes in the field of heritage conservation, management and policy development and World Heritage. Having served as the Chief Executive Officer of the Cape Town Heritage Trust for the past 22 years, Laura now acts a s a specialist consultant to both national and international clients and organizations.
Laura is a Past President of the Cape Institute for Architecture (of which she is an honorary lifetime member) and has convened both the local and national Heritage Committees of these professional bodies. She currently serves as a Board member of the Robben Island Museum, Freedom Park as well as the National Heritage Council.

As a founder member of ICOMOS SA as well as the immediate past Treasurer-General of ICOMOS International, Laura has been active in World Heritage both in South Africa and internationally, where she has undertaken missions and reviews for sites in Australia, as well as Kenya, Tanzania, and Ethiopia. Amongst other activities she has also served regularly on the ICOMOS World Heritage Advisory panel.
Particular interests include the built heritage of the 20th century, cultural landscapes and sites of memory and conscience such as Robben Island (for which she developed the nomination dossier for World Heritage Site status), and intangible heritage as it impacts upon and adds meaning to sites and places. Laura is currently part of the Steering Committee of the Modern Heritage of Africa (MoHoA) initiative working on developing a number of outcomes relating to cultural heritage on, and of the continent.